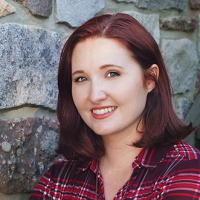 Kaytalin Platt
Action & Adventure, Science Fiction, Fantasy, Advice & How To
Profession

Author and Marketing Services Coordinator
Kaytalin Platt is an author, illustrator, and graphic designer. She grew up on a farm in southern Alabama, a place that inspired many of her future writings. Her debut science fiction/fantasy novel, The Living God, is the first book in a series, a Sliders meets Dungeons & Dragons tale, that spans multiple universes and brings characters with elemental gifts to the forefront of a battle for the literal soul of their world.
"the way to create art is to burn and destroy
ordinary concepts and to substitute them
with new truths that run down from the top of the head
and out of the heart "